Posted in
Rides
on November 21st, 2008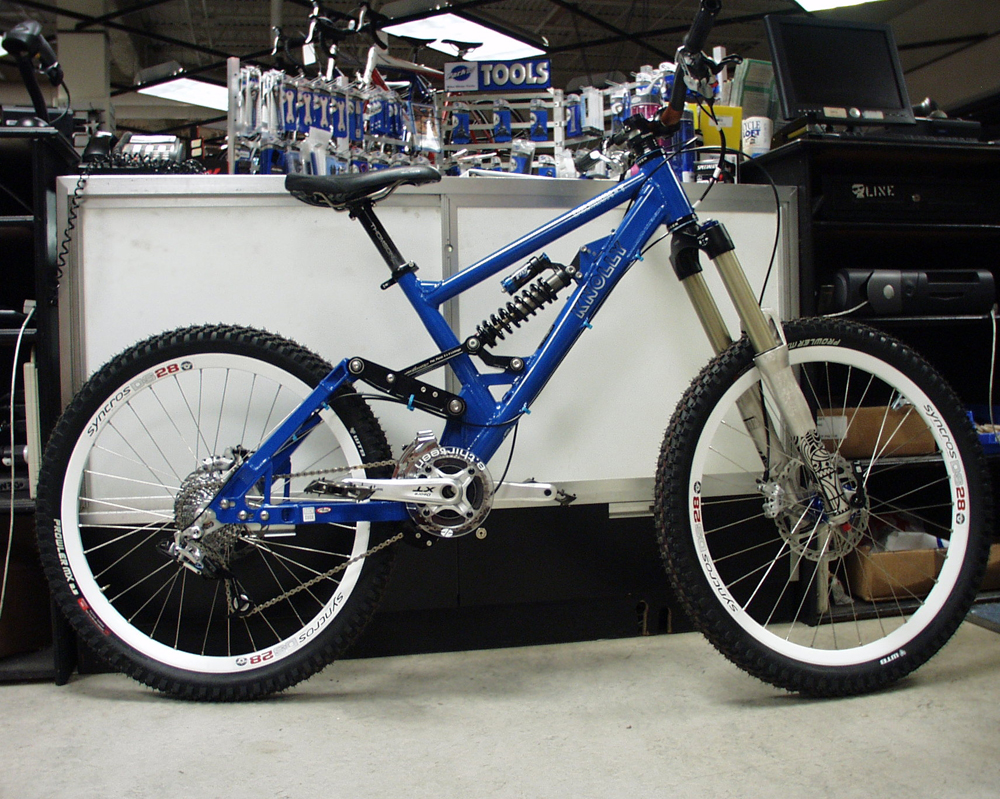 Hello all,
This past week has been a series of events that have brought me down a bit. First I have some issues with my trusty MTB bike that I gave birth two early this year. She is a Knolly Delirium T that I call Bessie. She is a beaut' and has not given any issues. Really the problems that I had on our Tuesday night ride are not her fault (Derailleur munched, hanger bent, wheel untrue, and eventually the chain broke).  But I can't help but wonder what I may have done to her that she may have helped these problems arise. On top of the mechanical issues I smashed my left shoulder into a tree and smacked my knee. Then, the next day, when trying to get ready to go for a ride on a demo bike that I came across, I found a crack on that. Ehh! Not my week with bikes I guess.
Then…trying to help a guy at the gas station that needed a jump my battery died…crazy right? So I have sworn off motor vehicles for a while. Just not gonna drive right now. Brave the winter on the 2 wheeled wonders that beg me to ride them every morning.
Maybe I will reach the state of cycling Zen that I have been trying to reach for the last 27 years of my life. Finding a new pocket of zest in my brain that I haven't touched yet. I am sure drugs and alcohol will help with that right? Maybe not…some cleaner living and better eating will suffice. I am ripe with a motivation that I have never had…it might as well get used. You all should Join me. Get your winter gear out…jump on what ever bike you feel is proper that day and ride your ass off. Enjoy life on bikes!